Rocky Palmer Promoted to Wright Service Corp. Director of Risk Management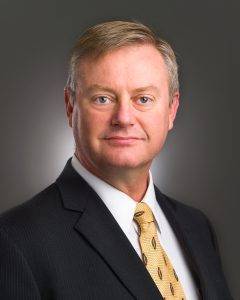 Wright Service Corp. promoted Rocky Palmer to director of risk management effective October 1, 2019.
Rocky began his career at WSC in 2009 as the Risk Manager prior to the promotion. Rocky has been an invaluable asset to Wright Service Corp. and its family of companies – creating an environment of risk awareness and promoting our value of safety to our employees and clients.
"I am excited to have Rocky in this new position," said Derek Vannice, vice president of Wright Service Corp. "Under his leadership we can continue to move our safety and risk program more proactive through better analytics."
An Iowa native, Rocky has years of risk management experience at companies such as EMC Insurance before joining the Wright Service Corp. family. He serves as vice president on the Iowa-Illinois Safety Council board of directors.
"With this new position, I am pleased to continue the advancement of safe work practices across our family of companies," said Rocky.
Rocky's promotion adds to the strong leadership team at Wright Service Corp. and allows us to better serve our current and future clients.
Sign Up For WSC News Alerts